Friday July 28th, 2023 at 08:58 AM
South Palm Beach, FL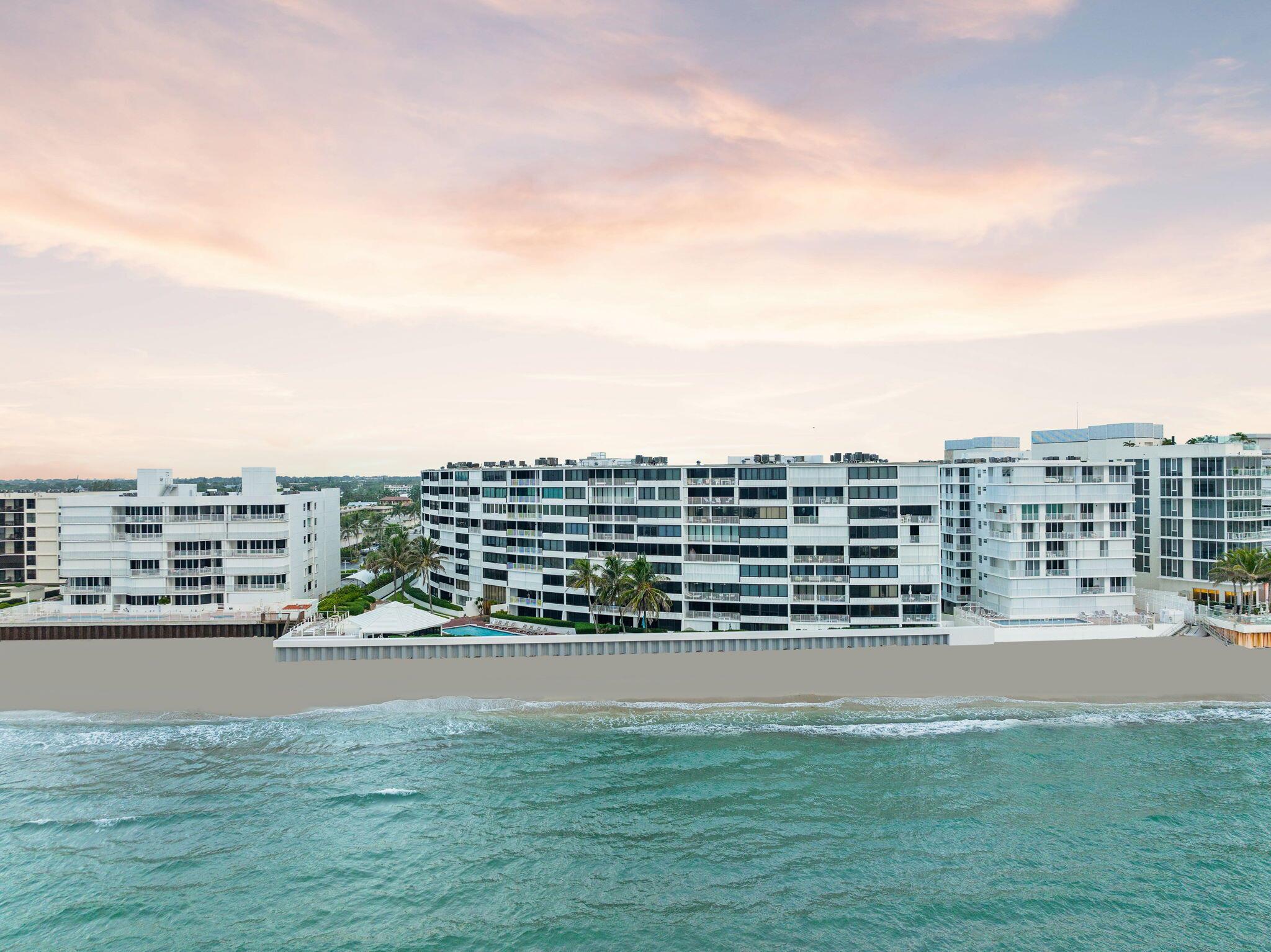 About Mayfair House
Mayfair House is a prestigious community located in South Palm Beach, Florida. Situated on the beautiful S Ocean Boulevard, this community offers residents a luxurious and exclusive lifestyle. Mayfair House is known for its stunning oceanfront location, breathtaking views, and upscale amenities. The community features a range of residential options, from spacious condominiums to lavish penthouses, ensuring there is something to suit every buyer's preferences and lifestyle.
Location of Mayfair House
Mayfair House is ideally located in South Palm Beach, providing residents with convenient access to all that the area has to offer. Situated just steps away from the pristine beaches of the Atlantic Ocean, residents can enjoy sun-soaked days on the sand or take a refreshing swim in the clear blue waters. The community is also in close proximity to premier shopping, dining, and entertainment options, ensuring residents have everything they need right at their fingertips.
Top Reasons to Buy a Home in Mayfair House
1. Breathtaking Ocean Views: Owning a home in Mayfair House means waking up to panoramic ocean views every day. The community's prime oceanfront location allows residents to enjoy the beauty of the Atlantic Ocean from the comfort of their own home.
2. Luxurious Amenities: Mayfair House offers a range of upscale amenities designed to enhance the residents' lifestyle. From a sparkling swimming pool and fitness center to meticulously maintained grounds and private beach access, residents have access to everything they need for a truly luxurious living experience.
3. Renovated Interiors: The home at 3590 S Ocean Boulevard, Unit 902, is a prime example of the attention to detail and quality craftsmanship found in Mayfair House. The thoughtfully renovated penthouse boasts modern finishes and fixtures, creating a stylish and contemporary living space.
4. Exclusive Community: Mayfair House is a gated community, providing residents with an added layer of privacy and security. The community offers a sense of exclusivity and serenity, allowing residents to escape the hustle and bustle of everyday life and fully immerse themselves in the luxury coastal lifestyle.
5. Proximity to South Florida Attractions: Living in Mayfair House means being just a short drive away from the vibrant cities of Palm Beach and West Palm Beach. Residents can explore world-class shopping on Worth Avenue, visit renowned art galleries and museums, and indulge in top-rated restaurants and nightlife options.
Trends Realty: South Florida Real Estate Experts
When it comes to purchasing a home in Mayfair House or any other South Florida community, it is essential to work with a knowledgeable and experienced real estate agent. Trends Realty is a leading real estate agency in South Florida, specializing in luxury properties and representing buyers and sellers in the region. With a team of dedicated professionals who are well-versed in the local market trends and intricacies of the South Florida real estate market, Trends Realty can provide clients with expert guidance and assistance throughout the buying process.
If you're interested in purchasing a home in Mayfair House or any other South Florida community, contact Trends Realty today. Their team of South Florida real estate experts is ready to help you find your dream home in this exquisite coastal area. Don't miss out on the opportunity to live a life of luxury in Mayfair House.